Our Mission:
We are aiming to provide an experience that fuels a young, growing mind; creating a love for learning that breeds creativity and critical thinking. Our visio

n is to have a nurturing community, supporting individual growth and development.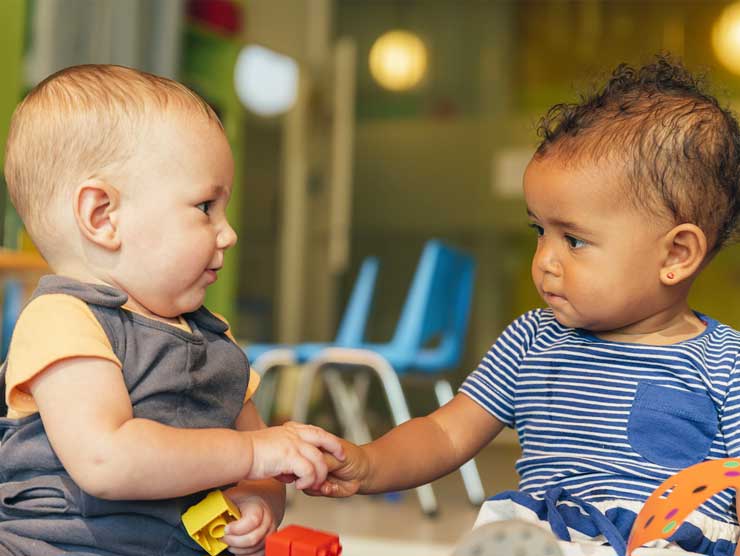 Pioneers/Explorers
Children age 1 & 2
The world is a big, wonderful, and exciting place! Ones and Twos are in constant motion, exploring, and expanding their understanding of the world. At this age, your child is developing a definite increase in the ability to learn concepts and skills! Their capacity of verbal language is increasing, and they respond to the intriguing critical thinking activities our program provides!
Our Pioneers (one-year-olds) and Explorers (two-year-olds) Programs provide an enriching experience that strives to expose children to much more than basic daycare.
· We designed our program, environment, equipment, and activities to further promote your child's cognitive, emotional, and physical development. Our small classes means your child will receive the individual attention they need to make their first preschool experience a positive one. Both classrooms have a Lead and an Assistant Teacher!
· Our teachers provide loving guidance, helping students learn how to share, take turns, and make new friends.
· Children are encouraged to try new activities and projects.
· Daily activities include music, storytime, art, recess, and more.
· In our PinooIn our Explorers Program (two-year-olds), we help you and your child through the potty-training process! Children do not have to be potty-trained in order to enroll!
If you are looking for a great place in the Jupiter area for your one-year-old and/or two-year-old, Growing Minds Prep Academy is the place to be!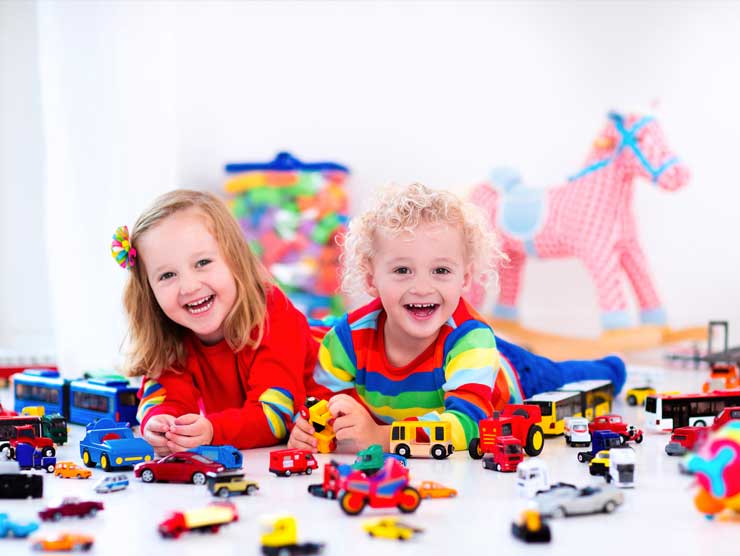 Discoverers
Children age 3-4
Your preschool child's social and emotional well-being is an important piece of their overall growth and development.
What will your child experience in preschool this year?
· Small classes to ensure your child has lots of individualized attention
· Learning how to share, take turns, when to listen and when to offer ideas, are critical skills for future classroom success; our amazing preschool teachers guide children through this process with lots of patience and nurturing
· We capitalize on your preschool child's natural desire to learn through a hands-on, play-based curriculum while focusing on all domains.
· Children are introduced to basic academic concepts; i.e. letter and number recognition, colors, shapes, counting, etc. through play, story time, music, art and gross motor activities
· Daily recess time helps build strong bodies and support gross motor development
· Children are enjoy a day filled with music, crafts, interactive games, and sensory experiences make learning fun and exciting
Creators
Children age 4-5
FREE VPK & VPK Wrap Around
Start Date:
August 10, 2022
Our Voluntary Prekindergarten program (or VPK) at Growing Minds Prep Academy program is designed to prepare four-year-old children for kindergarten and build the foundation for their educational success. VPK provides an early childhood educational experience that supports the development of early literacy, pre-math skills, scientific thinking, and social and emotional development
Preparation for kindergarten becomes a stronger focus in the VPK classroom. But that doesn't mean the fun stops! Growing Minds Prep Academy's VPK program is known for providing children with the critical skills needed for future school success, through a fun, hands-on curriculum!
· Small class sizes and a team of teachers means your child won't be lost in the shuffle
· Kids learn best through play! Through music and movement, centers, sensory experiences, and gross motor play, your child will learn basic letter recognition, phonemic awareness (letter sounds) and basic math concepts to start them off right in kindergarten
· Social and emotional development remains a strong component of the VPK curriculum, as children develop confidence in their abilities to solve problems and as they learn to express themselves in healthy, appropriate ways.
· Our day includes, but not limited to adventures with music, crafts, interactive games, and sensory experiences make learning fun and exciting!
· Recess time helps build strong bodies and support gross motor development
If you are looking for a top-notch VPK, Growing Minds Prep Academy is the place to be!
Children who successfully completes the VPK program, are more ready for kindergarten than children who do not attend VPK. Give your child the best head start at school! We are accepting enrollments for August 2022. ENROLL TODAY
Did you know . . . we also offer SUMMER VPK programs for children who missed the cut-off!!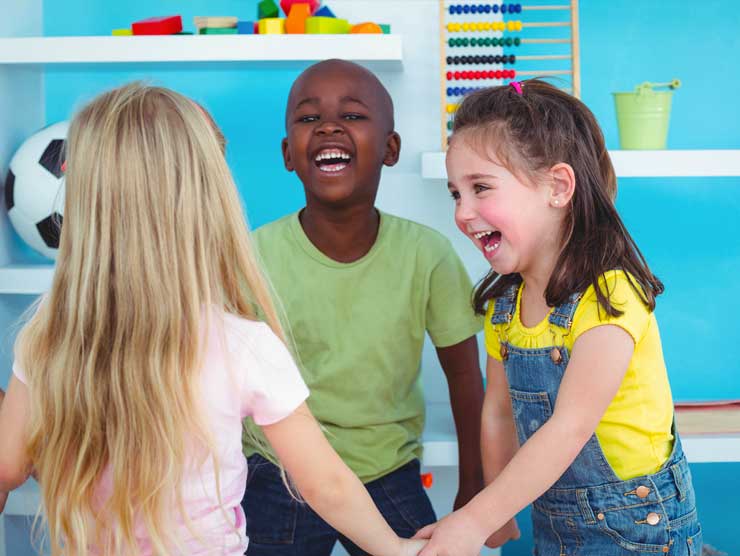 After School &
Summer Camp Programs for ages 5-12


Adventurers, Trailblazers, & Pathfinders
When School's Out For The Day, The Kids Will Play!
Growing Minds Prep Academy provides after school program for children attending Jerry Thomas Elementary, Limestone Creek Elementary, Jupiter Elementary, and Lighthouse Elementary.
Our after school program combines exercise, play, and homework time to fully occupy the child's afternoon.
After a day at school, the playground at our childcare center provides activities that are fun and stimulating, while helping them develop their large and small muscle groups. After burning off energy on our one-acre playground, your child will enjoy a healthy snack, computer lab, and some entertainment activities such as board games, crafts, to give them a chance to relax. For those who need it, children with homework are given time to accomplish it and teachers are on hand to provide assistance.
When the public school is on break, you'll be glad to know that Growing Minds Prep Academy provides a safe environment for the school age child whether it is for Half-Days (school district PDDs), a day, a week, or the entire winter, spring, and summer.
During these bigger breaks we plan specific field trips and curriculum designed to keep your child engaged and active!
At Growing Minds Prep Academy, we believe in preparing your child for their educational future as well as life. Conflict resolution training, developing a sense for community, and encouraging bonding and forming friendship activities are part of the daily routine.